OUR HISTORY, OUR RIGHT, OUR STATUE, IT'S TIME
SUFFRAGE STATUE CAMPAIGN
As part of Arizona's celebration of the passage of the 19th Amendment, the Arizona Women's History Alliance wants to honor the Arizona women who worked so hard for the passage of our state's suffrage law. We have launched a Suffrage Statue Campaign to raise funds in order to place a statue of Frances Willard Munds, President of Arizona Equal Suffrage Association, in Arizona's capitol mall in 2020.
$125,000 of $250,000 Raised
50%
$125,000
Needed for the Suffrage Statue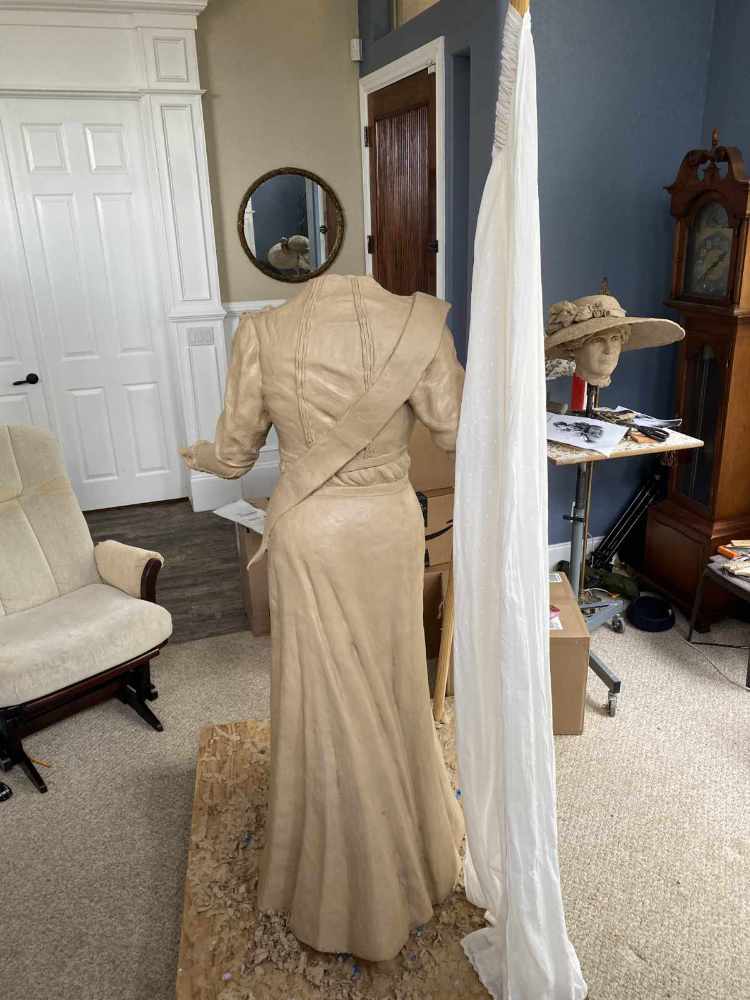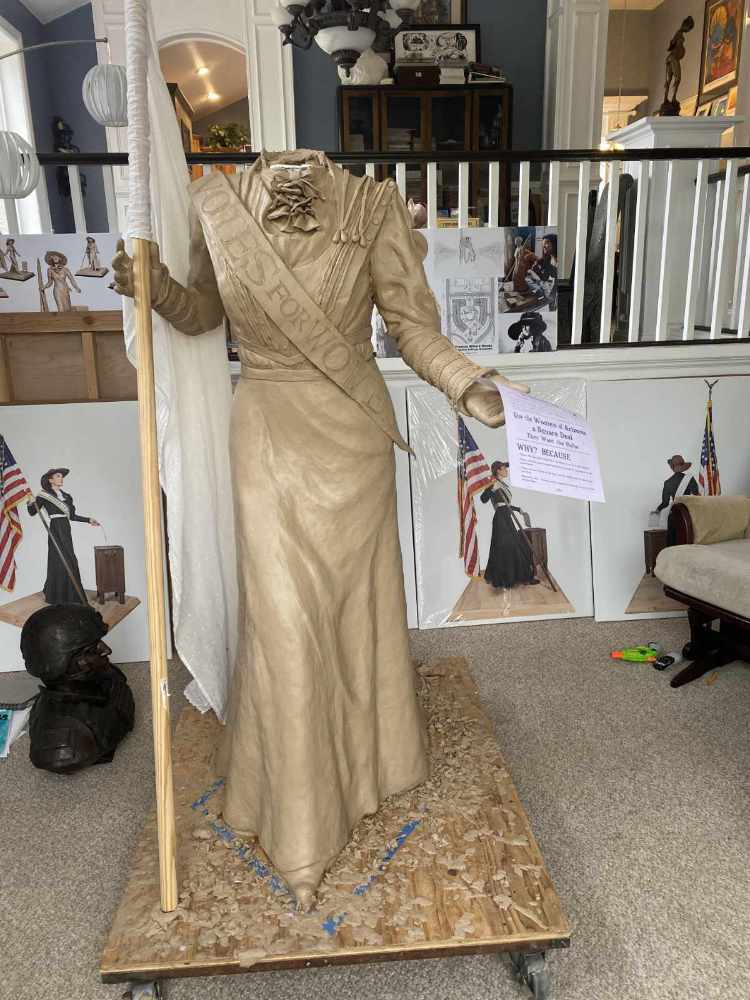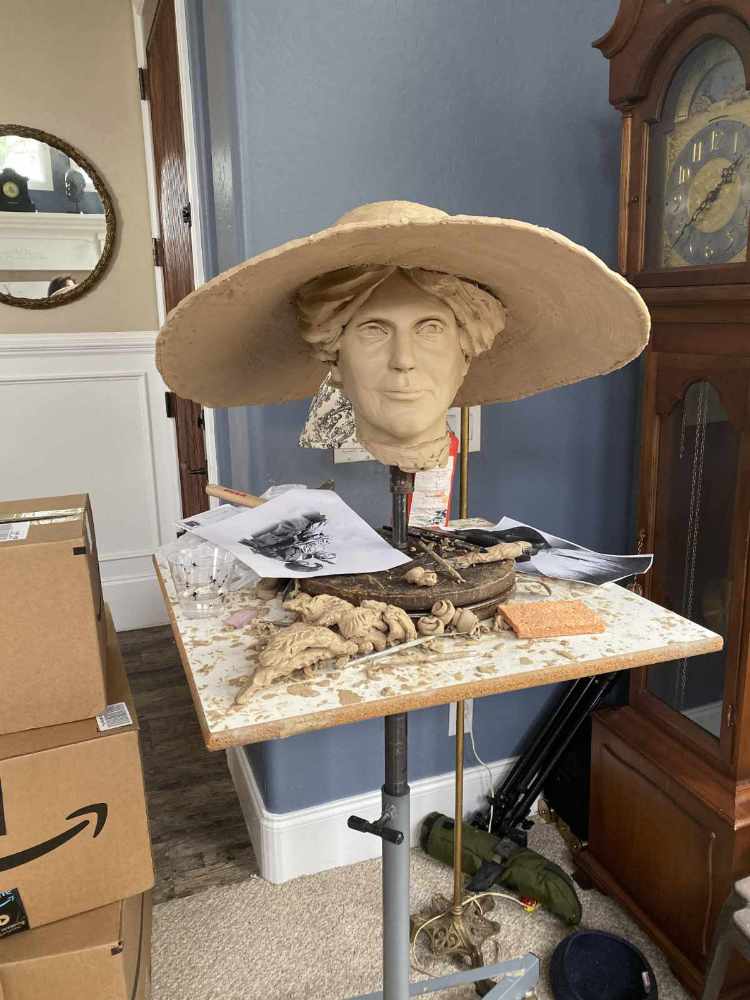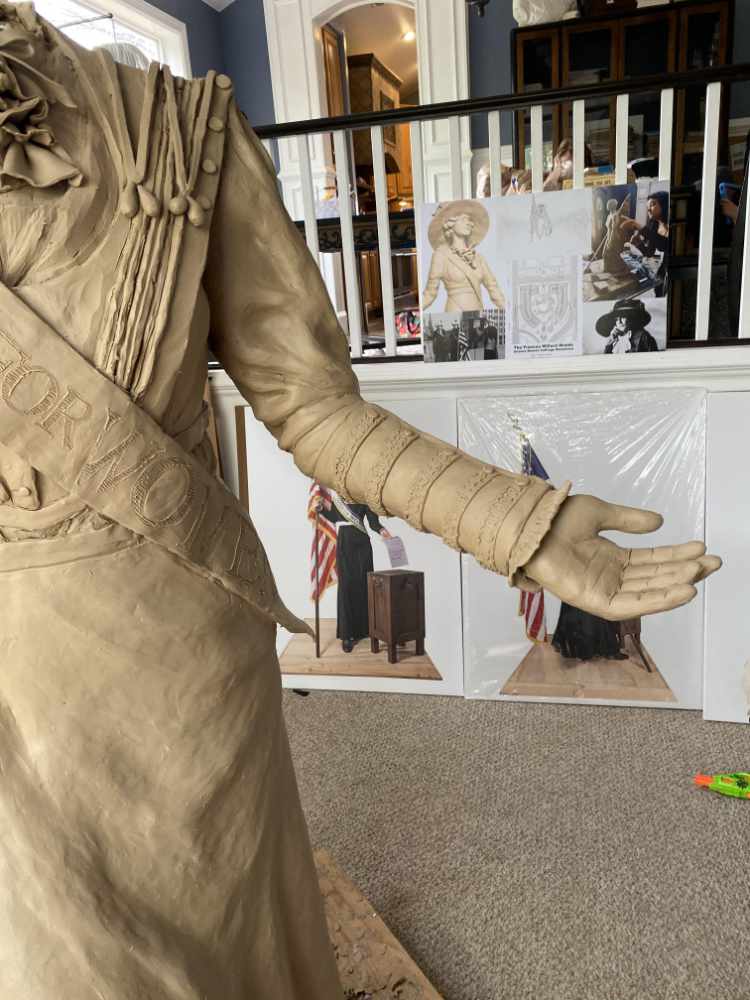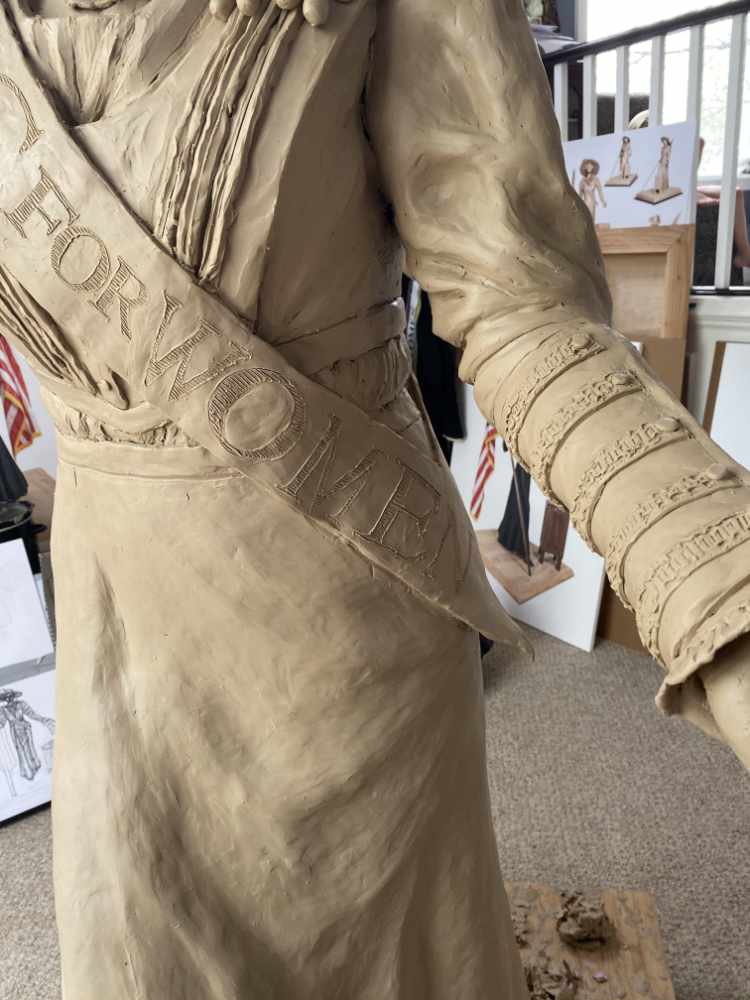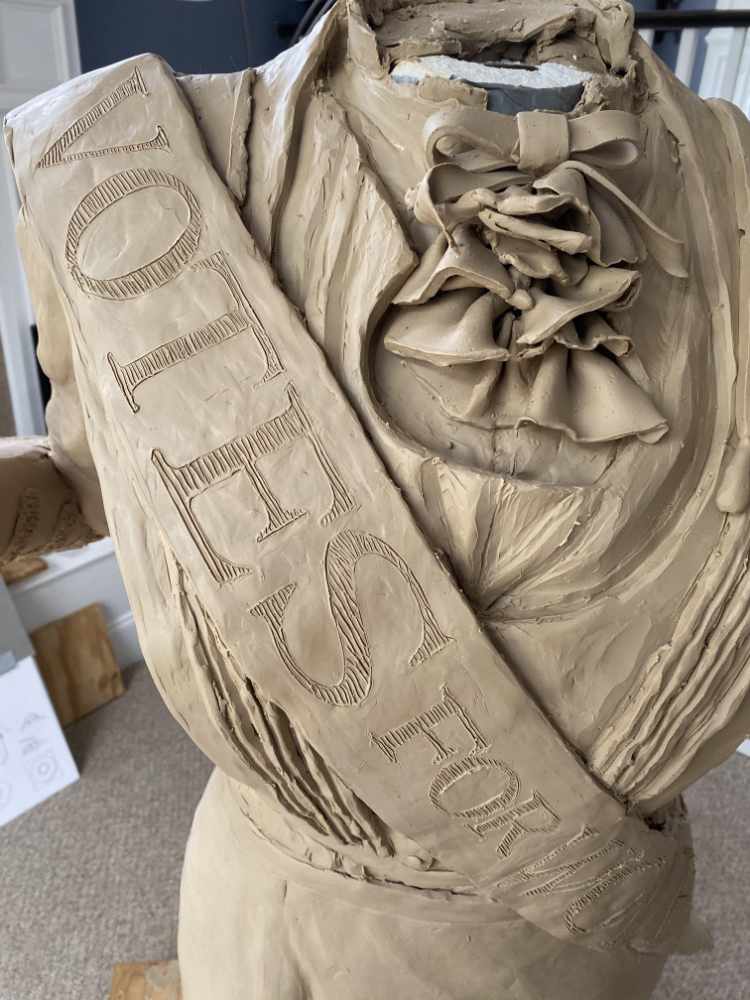 Local artist Stephanie Hunter is the sculptor for the Francis Willard Munds Suffrage Statue.
Here is a sneak-peak of the statue in progress.
WHY FRANCES WILLARD MUNDS?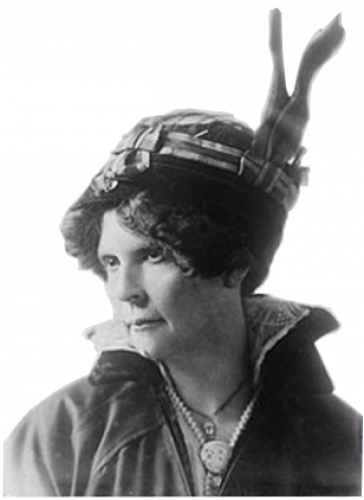 She mobilized Arizona women in 1912 to fight for their right to vote.
She stood up for the women of Arizona state; let's help her stand on Wesley Bolin Plaza.
She was elected Arizona's first female Senator and worked for the rights of women and children.
8 years before the passage of the 19th amendment to the US Constitution she convinced 65% of Arizona's male electorate to vote "Yes" for Arizona women's right to vote
HELP US BREAK THE BRONZE CEILING
On April 23, 2019, Governor Doug Ducey signed HB 2183 (the Frances Munds Suffrage Memorial) into law. This means her statue can now stand on Wesley Bolin Plaza! We need you and we need to raise $250,000 for the cost of the statue.
THIS IS THE FIRST STATUE OF A WOMAN ON STATE LAND
Please donate and become a part of women's history in Arizona. Your donation is tax deductible and most importantly historical.
CHOOSE A DONATION AMOUNT BELOW
PAY BY CHECK
Make checks out to:
The Arizona Women's History Alliance
Mail to:
Arizona Women's History Alliance Treasurer
P.O. Box 26247
Tempe, AZ 85285
CAMPAIGN DONORS
The following individuals, foundations, companies or organizations have made a donation to the campaigns as of January 2022:
$25,000 - $50,000
if you're interested in becoming a sponsor, please contact us below:
$10,000 - $24,999
Luke & Meredith Sorenson
Melanie Sturgeon Family
Silicon Valley Bank
$1,500 - $4,999
Business and Professional Women, AZ
Daughters of the American Revolution, AZ
Community Foundation of AZ Southern Division--Betsy Bolding
Gail Lucky
​Beverly McManus
$500 - $1,499
Jeremi Brewer
Gloria Cuadraz
Catherine May
Heidi Osselaer
Jane Rosenbaum
$250 - $499
Arizona Community Foundation
Jana Bommersbach
David Goana
Carrie Gustavson
Ocean Munds-Dry
Janeen Trevillyan
$100 - $249
Li Mahlek Art
Betsey Bayless
Norma Jean Coulter
Jesselyn Goana
Kenneth D. Goering
Collette Hill
Suzanne Hunt
Aimee Keller
Robert Kellis
Elyse Hunt MacKenzie
Christine Marin
Mark McOmber
Louis Mendoza
Ann Pyron
Linda W. Smith
Elizabeth Stewart
Annamaria Swatzell
Neil Urban
Under $100
David Allen
Cindy Andresen
Margaret Baker
Mary Betcher
Charles Biederman
Troy Bowman
Gary Brennan
Scott Brown
Heather Catfall
Amber Clark
Anna Connell
Julia Couch
Paula Cullison
Christel DeLord
Alice Duckworth
Breanne Fahs
Julie Faris
Kathy Gibbs
Niki Glen
Letitia Guerra
Scott Hancock
Blake Hardison
Jeffrey Harvey
John Heidenreich
Michelle Hoffman
Cynthia Hubiak
Judith Ann Levin
Kathleen Mancino
Elizabeth May
Joan Mecham
Ruth Ann Meyers
Terry Minnow
Elvia Mioni
Michael Mortensen
Adrian C. Moyer
Classics Unlimited Music
Harold Payne
Eric Pyles
Melissa Rosel
Mary Rothschild
Dustin Smith
Leanne Smith
Linda Speranza
Octaviana Trujillo
Riptide Pool and Spa
Arianna Urban
Shayna N. Whiting
Lynn Whitman
Tank Williams