The Arizona Women's History Alliance (AWHA) is pleased to announce that local artist Stephanie Hunter will be the sculptor for the Frances Willard Munds Suffrage Statue. In April of this year, Governor Ducey signed HB 2183, a legislative Bill allowing the Frances Willard Munds Memorial statue to be placed on Wesley Bolin Plaza.
Hers will be the first statue of an actual Arizona woman on the Capitol Mall. The location of the statue will ensure that many of the 82,000 Arizona residents, school children, and tourists who visit the Plaza each year will become more aware of this important piece of Arizona's History.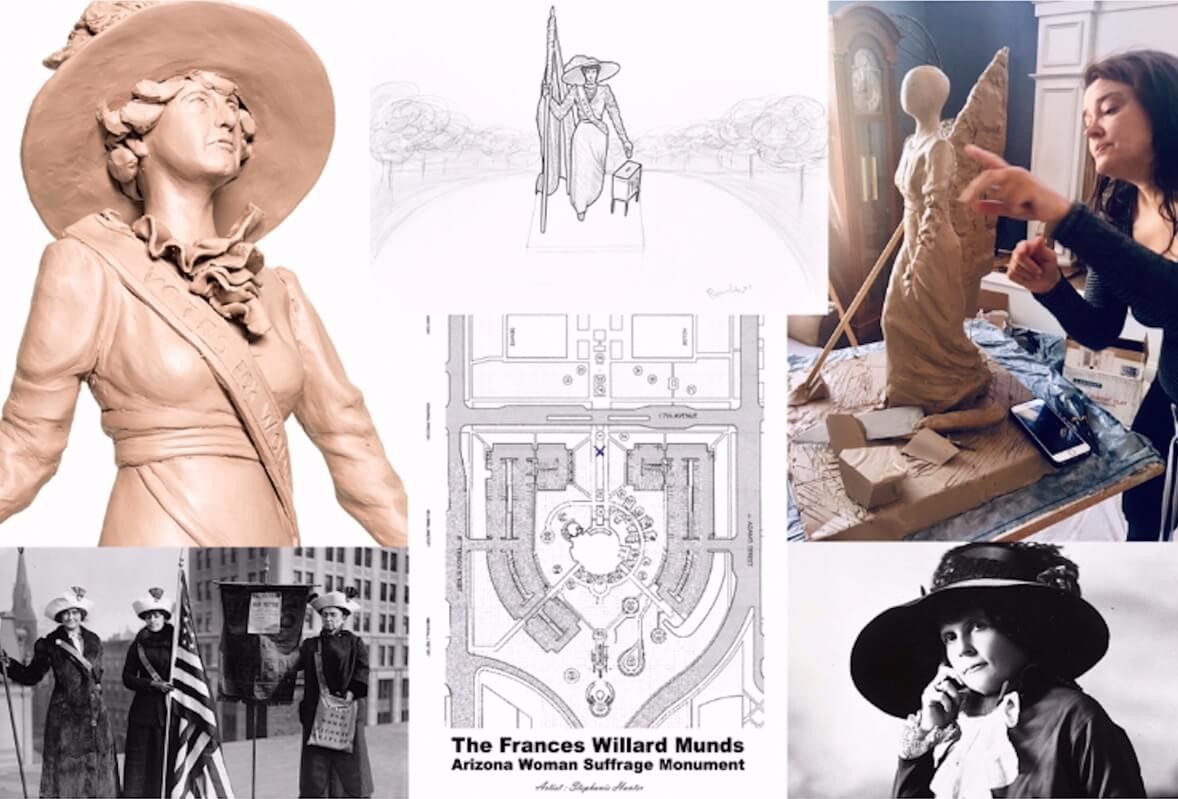 "I'm truly honored to be selected to sculpt this monumental statue of Frances Willard Munds for the Arizona Women's History Alliance and the people of Arizona," Hunter said. "As a female sculptor, as well as a mother and military wife, it is humbling to think about the opportunity and legacy that has been given to me."
In describing the statue design, Hunter said it tells a story that connects Frances Munds to the work of Arizona suffragists who came before her, reflects the incredible work she accomplished and finally, suggests the future of Arizona women who did not stop once they got the vote, but moved forward, ran for office and used their votes to change the society they lived in. When completed, the six-foot-tall, bronze statue will be detailed to Frances' likeness and will embody her energy, her intelligence, her graciousness and her abilities. "I am passionate about creating the individual details that make a sculpture come alive and am looking forward to including those details on the full-size statue," Hunter added.